Seasoned Veterans with a Real Personal Touch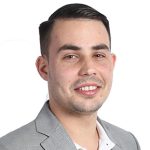 Matt Buckley, Account Executive
Matt joined Broker's Settlement Services in 2017, after graduating from Point Park University where he majored in Business Management. His previous experience in customer service and inside sales is easily recognized by all the agents that he works with. Matt has grown and honed these skills through his continuous interaction with our agent partners in his role as Purchase Concierge. Matt is now functioning as an Account Executive, bringing the added benefit of his expertise as a Purchase Concierge in helping his and his clients' business grow.
Matt was a three sport athlete in high school and also played soccer at Point Park University. In his free time he enjoys reading, basketball and soccer.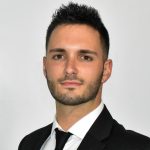 Alex Dini, Account Executive
Alex joined Broker's Settlement Services in 2022 as the Purchase Concierge. This position is the point person for our agents who can get their questions answered 24/7 and was a perfect position for him as he transitioned into the Account Executive position. Alex embraced making the phone calls that assist our internal operations and just as importantly, our real estate agent-partners business! Alex values the relationships he built in that role as well as the new relationships that he continues to forge. Alex takes great pride in helping his clients' business grow.
As a life-long Pittsburgh resident, Alex enjoys attending sporting events, golfing, and fishing.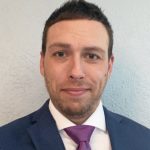 Dan Lauzon, Account Executive
Dan joined Broker's Settlement Services in 2020 as an Account Executive. Prior to joining Broker's Settlement Services, Dan worked in the Financial Investment industry with a major bank in Pittsburgh. Dan's background in personal finance gives him the experience and ability to communicate effectively and build strong relationships with all our client-partners. Dan's ability to help his clients grow their business is an invaluable asset to the company.
Dan is an avid golfer and has worked in the golf industry upon graduating from college. Dan grew up in New Jersey but has lived in Pittsburgh since 2009. He resides in Scott Township with his wife, Jen, son's Leo, and Cameron, and 2 dogs.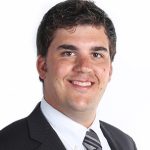 Andrew Whiteford, Account Executive
Andy has been with Broker's Settlement Services since 2019. Before joining Broker's, Andy worked in the Retail Banking industry, first in wealth management then later transitioning to a Financial Service Center Manager with the bank. Andy's background in finance, as well as his dedication assisting in the grow and develop of his clients and peers, makes him a strong asset to Broker's Settlement Services.
Andy's focus will be on the Pittsburgh market and North of the city as well as Key Accounts in the area. Andy was born and raised in Mars, PA and now resides in Cranberry Twp. with his wife, Sarah, and newborn son Jason. Through his role Andy can meet and assist clients in networking and growing their businesses through mutually beneficial relationships. Andy's clients state that his, can do and positive attitude, make him a pleasure to work with.
In his free time Andy enjoys cooking, playing hockey, and golfing.